Industry leaders mechanized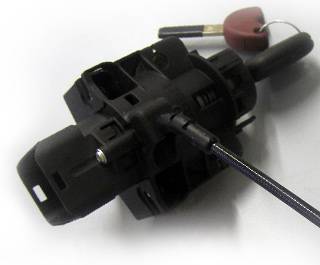 The Filmeccanica is a society established in 1979 by Mr. Valdiserra Claudio and Mr. Spigai Alberto which associates today are:


Valdiserra Claudio
Lazzerini Massimo
Spigai Alberto
Valdiserra Cinzia
Spigai Flora
Valdiserra Fulvia
Ciampi Laura
Spigai Andrea
Spigai Michael
Spigai Sabrina



The firm work in the production of cables, sheaths and transmissions for cycles and motorcycles (brakes, frictions, controls various opens, etc...). Since many years combines the acquired production's experience to a permanent and a better company's conduction on a way for the Total Quality; the main objective is a continuous qualitative growth of the products and of the services, so tending to a maximum satisfaction of market (clients) always more sensible and demanding.
For this aim the firm have obtained the certificate ISO 9000 already since 1998, and since 2003 have adjusted his Quality System at the rule UNI EN ISO 9001 (Vision 2000). The firm invests in forwards technologies for the modernism of the machines, equipments of production and control, and sets special care at the continuous training and at the formation of the inside personal
Initially born as firm satellite of main client Piaggio, now the firm differentiates the clients park obtaining orders for firm sector's Automotive and other sectors of farm area and of interior design.